Top 5 mobile applications useful in St. Petersburg
MeetMe team reviewed five interesting and reliable mobile applications, which can be really useful for anyone, who visits St. Petersburg. Actual and helpful applications in your mobile device will definitely make your visit more comfortable and informative!
---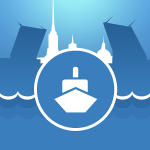 Boat trips OFFLINE guide in St. Petersburg

Creator – Webitecs
Boat rides and tours around rivers and canals is definitely "must be done" activity! Saint-Petersburg is the champion European city for bridges and second most for canals and islands. It has 33 islands, 48 canals and rivers, 160 kilometers of embankments and 800 bridges! That's why this City is also called as North Venice.
Very helpful mobile app, especially for foreign guests of the city! Most regular day-time boat trips in St. Petersburg are held in Russian language and there are few places in the city where you can take regular or private boat ride with English or some other language speaking guide.
"St. Petersburg boat trips" application with offline maps will help you to find "welcome aboard!" points of regular, individual, distant and dining boat trips in St. Petersburg, to compare and choose the most interesting and reasonable for its price boat tour or a restaurant on the water, to see the actual time-table with available guiding and service language of a tour and to make the decision for the most suitable day-time or night-time boat trip!
The application does not need mobile connection and has offline maps and pictures of "Welcome aboard" points, sights and restaurants on Neva river. In case if you have internet connection available on your device (wi-fi or mobile internet), you can also see detailed map and even plan a walking route from your hotel to the suitable "Welcome aboard" point!
The application is available in English and Russian on Google Play store
---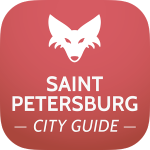 St. Petersburg Premium city OFFLINE guide

Creator – TripWolf
Reliable and easy to use mobile application about the most beautiful and one of the most visited cities in Russia – St. Petersburg. The application does not need any mobile connection. It works fast at any time and any place giving you helpful and useful information about the City: Worth visiting sights, museums and theatres; Reliable restaurants, cafes, bars and nightclubs; All possible activities; Shopping centers; Public transport; Reliable currency exchange points, ATMs and much more!
The application is available in English, French, German, Spanish and Italian on the iTunes and the Google Play store
---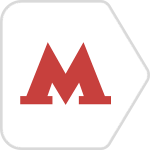 Yandex. Metro Guide in St. Petersburg

Creator – Yandex
Very easy to use St. Petersburg metro guide will give you the general view of St. Petersburg subway map and help to make the route of your underground trip! The application is also available in English. To use English version, chose the language in settings. The application does not need mobile connection and has offline maps with offline navigation system, so you can use it underground even in the moving train.
The application is available on the iTunes and the Google Play store
---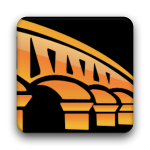 St. Petersburg drawbridges timetable

Creator – la-droid
Visiting St. Petersburg in the summer season from May until November, please, remember that every night, bridges across the Neva river are closed for the traffic the same as walking. The city rises bridges to give way to the bigger ships to pass from the Gulf of Finland to the Ladoga Lake by the Neva river. This drawbridges night show attracts many onlookers but brings also difficulties to move around the city center, especially to/from Vasilevsky island.
Every drawbridge has it's own time period when it is closed, so if you know and follow that timetable, it will be much easier to plan your taxi trip or a walking tour at night!
The mobile application is very easy to use! It gives you the list of drawbridges and the time when they are closed. Press and hold the name of any drawbridge in the list and you will see the map where all bridges are located!
The application is available on the iTunes and the Google Play store
---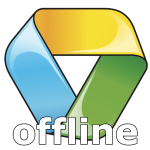 Promt OFFLINE audio translator and dictionary

Creator – PROMT
Russian is very different from other languages as it has the Cyrillic structure and sometimes even reading of simple names or official notices is a big problem for foreign guests.
Even if St. Petersburg is much more European city than any other place in Russia, unfortunately, local people are still not very good or too shy in foreign languages, even in English. Locals are very friendly and if you ask something in foreign language, they always try to help even if they do not understand the meaning of your question. You can make it much easier just if you know some words or phrases in Russian!
For your more comfortable visit and easier communication we recommend to have on your mobile device very functional offline translator, which can be available at any time and any place, as you never know when and where you really need it! Pronunciation is also very important and it is better if you have audio function in your translator.
One of such reliable and most popular translators and dictionaries is PROMT. With its help you can translate and hear whole sentences, phrases and words in English, German, French, Spanish, Italian, Portuguese and Russian!
The application is available on the iTunes and the Google Play store