More activities in St. Petersburg, Russia
St. Petersburg is a cultural city of Russia and well-known first of all for it's beautiful palaces, churches and cathedrals, museums, architecture, royal suburbs and numerous cultural events. Planning your trip to St. Petersburg, don't forget that this City is not only culture and architecture. It is very modern and interesting place for active people as well. There are many other interesting activities and places in St. Petersburg, which help locals and guests to spend free time with a great pleasure all year round!
MeetMe Team recommends some interesting and reliable activities that can make your visit to St. Petersburg more exiting and unforgettable!
What else to do in St. Petersburg?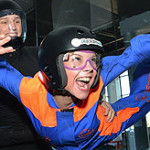 FLY STATION AERODYNAMIC COMPLEX – Freefall and safe fly in airtube
The second largest wind tunnel in the World and the only freefall simulator in St. Petersburg is located only 10 kilometers from the City! The complex is opened 24 hours a day (flying at nights is cheaper) and 7 days a week, so you can order your flight at any comfortable time, but notice that usually beforehand booking is required. All necessary information and ordering form can be found on the official site of Fly Station. Service is available in english!
---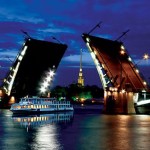 NORTH VENICE – Boat trips around rivers and canals of St. Petersburg
Boat rides and tours around rivers and canals is one of the most popular activities in St. Petersburg! To see the City from the water is really unusual adventure, especially at night! Spectacular panoramic views of magnificent architectural ensembles, illuminated palaces, cathedrals, parks, embankments, bridges and much more!
Maybe you want to make your evening more romantic, then take a dining cruise or visit one of pirate ship-restaurants on the water!
Detailed information about all regular and individual boat trips, ship-restaurants and dining cruises in St. Petersburg with time-tables, ticket prices, available service languages, routes and "welcome aboard!" points location can be found in the official BOAT TRIPS GUIDE mobile application!
---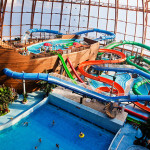 PITERLAND WATER PARK – Recreation and shopping center
If you like water sports and entertainment, visit the biggest indoor water park in Russia and one of the largest all over the Europe. Water shows and activities for adults and children, long and fast waterslides, lazy river canal with tropical views, waves pool, 12 different saunas such as Scythian, African, Japanese, Aztec, Egyptian, Finnish, Russian, Roman, Turkish, Bukhara, Indian and infrared – all this will help to have good time and 100% relaxation even to the most demanding customer! Water park is located in huge building and 180 000 sq meters of PITERLAND recreation complex offer also shopping opportunities, nice and cozy cafes and restaurants with beautiful views of Finnish gulf, movie-theaters and gaming zone! The actual information about the place can be found on the official site of PITERLAND. Staff speaks english.
---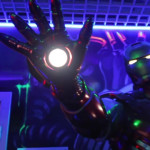 RISE OF THE MACHINES – Robots and machines art museum
Unique, the only one in Russia and possibly in the World "Rise of the machines" art museum is definitely worth visiting as for adults so for children! The art space is dedicated to the concept of robotic past, present and future. Everyone can find here the symbol which is associated with his/her memories of the past or thoughts about the future. In the museum there are many different robotic stylish images and artifacts: the amazing WALL-E, the powerful and violent Predator and Alien, figures of fantasy animals, steel dragons, eternally alive Terminator, characters from Star Wars, biomechanical monsters, Spider-Man, Transformers, numerous copies of world-known vehicles including Ghost Rider bike, exclusive cars and much more!
One of the main conception of the museum is that every exhibit or it's part once was the real working mechanism or a machine! Recycling – is not only a process and method for recreating reality, but also a style of thinking that allows to see fantastic in simple. Take a guided tour around the territory if you want to know more about the idea!
---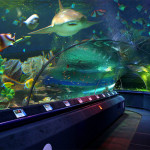 NEPTUN AQUARIUM – Entertainment for the whole family
The first and the biggest Oceanarium in Russia was opened in 2006 and is located exactly in Saint-Petersburg!
33 huge aquariums with nearly 150 species of fish, sea mammals, and other sea creatures. Aquariums are divided into zones by environment (tropical, reef, etc.), with an ambient soundtrack and themed decorations. There are also daily shows with seals and sharks. The modern AQUARIUM is located in the big shopping center NEPTUN, which offers all visitors shopping opportunities, cozy national cuisine cafés or american MacDonald's, children amusement park and gaming territory!
---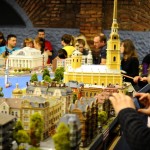 GRAND MAKET ROSSIYA – The national show museum
To visit only one russian City but to see the whole Russia – it is possible in St. Petersburg!
Very modern and young, opened in 2012, museum-exhibition already became so much popular for locals and guests of St.Petersburg! In 2014 the museum became the winner of TripAdviser tourist rating and received the certificate of excellence! The unique exhibition on the layout area of 800 square meters shows the generalized images of cities and regions of the whole Russia. Hundreds of moving trains and cars, sound and light effects add dynamics to the exposition and thousands of tiny figures make the genre scenes. The astonishing effect of day and night changing doesn't leave a single visitor indifferent. The place is definitely recommended for adults and children!
---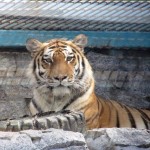 THE ZOO OF ST. PETERSBURG – Animal park in St. Petersburg
The second largest Zoo in Russia after the Moscow Zoo! More than 2000 animals of 410 species can be seen at the same place. Wide territory of the Zoo is divided into zones and in different blocks you can see cats, birds, snakes, spiders, crocodiles, monkeys, polar bears and much more! The Zoo is open for visitors all year round. The Zoo complex always has additional educative expositions such as "Pathfinder's path" or "Countryside life". The place offers opportunities for souvenirs shopping and cozy café always welcomes guests as well! Find more information about The St. Petersburg Zoo timetable and tickets price on the official site.
---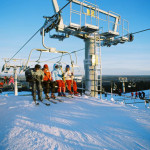 IGORA – Ski resort and recreation complex
Tired of the big City or want some open air activity. Visit Igora recreation complex! The biggest and the most popular ski and recreation resort located only 50 kilometres from St. Petersburg on the peak of Karelian strait. 13 trails of varying difficulty, equipped with lifts of leading European companies. If you feel that one day stay is not enough, Igora offers hotel and cottage residence.
The recreation complex offers very wide range of SPA service – more than 260 different procedures on 3000 m2: thai massage, hydrotherapy, seaweed spa ritual "Oriental Beauty" and much more, dozens of saunas of different type! Igora is very popular in the summer season as well and offers plenty of summer activities for the reasonable price! Find more information about the place on the official site of Igora!
---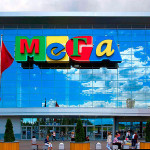 MEGA MALL – Shopping and leisure for the whole family
The chain of shopping centers in St.Petersburg. Huge mega-malls located in the North and the East parts of the City. Big supermarkets, boutiques, stores and recreation areas for adults and children make visits efficient and exiting. Numerous cafes and restaurants will help to get some energy after the whole day of the best shopping in St.Petersburg! Check Megas location and opening hours on the official site of MegaMall!
---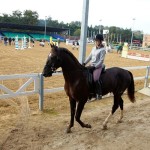 DERBY HORSE CLUB – Horse riding, horse races and shows
Club "Derby", opened in the autumn of 2006, is probably one of the best horse clubs in Russia, offering unique comfort conditions for private horse riding, horse riding study opportunities, stalls rent, as well as competitions, races, jumping shows and corporate events – all year round! Find more information on the official site of Derby
---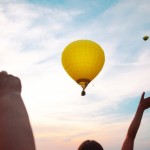 NEVA-AERO BALLOON FLIGHTS – Balloon flights in St.Petersburg sky and above suburbs
Aeronautical company Neva-Aero one of the most reliable company in St. Petersburg which provides balloon flights as for private customers so for groups. Flying in St.Petersburg sky is the unique journey and allows to see the City or it's suburbs in the way you never saw it before!
Experience an exciting balloon flight among your relatives, friends or a lover ordering an individual flight! Make the great gift for yourself and your friends, reserve a balloon basket only for you and your close ones or join the group of like-minded persons. Balloon flight is a pure romantic!
Balloon flight over a series of palaces and parks of Tsarskoye Selo and Pavlovsk Park — the most extensive landscape park in Europe — gives unforgettable emotions and opportunity to see the most beautiful places of Saint Petersburg in a bird's eye view!
---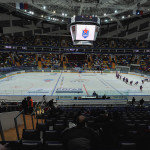 ICE PALACE – Sport events, competitions, exhibitions and concerts in St. Petersburg
Saint-Petersburg is very popular City for sport and cultural events. Different occasions are held here monthly and even weekly! Popular singers and bands from all parts of the World like to visit this City as the audience is always guaranteed! If your favorite team is playing game or your favorite band giving concert in St. Petersburg – usually it happens exactly in the Ice Palace!
Come to St.Petersburg and be a fan of you favorite sport team or see your favorite start giving maybe a year single concert! You can check timetable of sport events and concerts on the official site of the Ice Palace!
---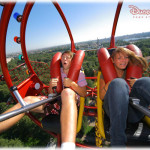 DIVO ISLAND – Open air amusement park
In 2014 the Divo Island amusement park in St.Petersburg became one of 25 best amusement parks in Europe according to the TripAdvisor TRAVELLER'S CHOCE rating! The park is well equipped and creates a unique world for adults and children. Extreme rides, electric car racing, a Ferris wheel, various merry-go-rounds, large playground with a soft ground-covering and much more! This place can be also suitable for your romantic meeting as the park has big enough ponds with boats rent service available in the summer season. Take your lady for a peaceful boat ride or enjoy the extreme ride on the roller-coaster! The amusement park also offers cozy restaurants and cafes, shopping and leisure areas. Check timetable and prices on the official site of Divo Island!
---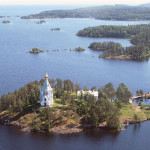 SKYOPERATOR – Group sky excursions and personal aircraft flights
Excursion flights in St. Petersburg sky around suburbs, close by and distant towns, unique Russian monastery islands Valaam and Kovenec!
1439 square kilometers of St. Petersburg and suburbs with its 33 islands, 42 canals, 74 kilometers length Neva river – all this can be seen at one moment from the altitude of 300 meters!  Chek flights time-tables and prices on the official site of Skyoperator.
---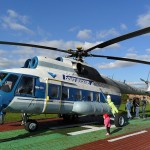 ABOVE THE CITY – Helicopter flights over St. Petersburg center
Regular helicopter tour-flights in the center of St. Petersburg are offered by Baltic Airlines company. It is probably one of local highlights! Flights are available from the 1st of May till the 30th of October. Group flights are regular on weekends and holidays from 11:00 am till 18:00 pm. The helicopter tour lasts only for 15 minutes but let you see the historical part of the City from absolutely another perspective. The tour-flight starts from Peter and Paul Fortress and goes along the Neva river. The route and altitude allows to see practically all rivers, canals, islands and sights of historical part of St. Petersburg. There is no need to pre-book a flight, so you can just come to the place and jump into the helicopter with other travelers. Heliport point and prices are available on the official site of Baltic Airlines.
---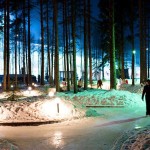 OKHTA PARK – Open air ski and skate resort
Winter resort "Okhta-Park" – one of the most popular ski and skate resorts located just 10 kilometers from St. Petersburg in the pine forest close to the Okhta River.
If you visit St. Petersburg on winter, this is a great place for individual, family and corporate recreation opportunities in the open air! The ski and skate complex has 10 trails of varying difficulty and altitude difference up to 65 meters, with a total length of over 2.5 kilometers. The territory of the resort covers the area of 132 000 square meters. All tracks are equipped with lighting and modern lifts with the total capacity up to 6500 people per hour. The highlight of the place is illuminated wide skating area, which is located in the real forest! Ski and skate equipment rental service, luggage room, children's room, medical center, parking, restaurant, bistro and pizza bar make your visit really active and comfortable!
---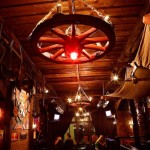 MONEY HONEY NIGHT CLUB – Dance and live music night club
If you are over 18 already and interested in the night life of St. Petersburg, a lot of different night clubs and bars offer you dance, meeting and fun opportunities! One of the oldest night clubs in St. Petersburg is Money Honey. The club is first of all a cult place for fans of classic rock 'n' roll. The first floor is the heart of Money-Honey: wooden furniture, tables for 150 seats, live music scene with professional sound and lighting equipment, interactive bar with local cuisine and all kinds of possible drinks. The second floor is a large concert and dancing hall, which can place up to 450 people. Live concerts of local rock stars and popular DJs are held here every week. Climbing up to the second floor, you will leave the atmosphere of old good rock 'n' roll drive and dive into the crazy life of a modern and progressive night club!